Providence Chapel's architecture is unusual, especially in the context of the Surrey countryside. Ian Nairn and Nikolaus Pevsner called it 'a startling building to find in Surrey, or even in England', and claimed that 'it would not be out of place in the remotest part of East Kentucky'. Baptist historian Ralph Chambers likened it to 'a pioneer's shack from some faraway backwood of Canada', while Historic England state that it appears 'more typical of New England than Surrey'. Its importance is enhanced by its status as a 'rare survival' from Napoleonic-era England, and it is considered the most unusual of the many 19th-century Nonconformist chapels across Surrey.
The single-storey building is timber-framed with a weatherboarded exterior resting on a brick plinth. The hipped roof has a brick chimney-stack, is tiled with slate and extends over the front of the building as a seven-bay veranda with wooden pillars. The main entrance door is centrally placed and has six panels; there is a four-panelled subsidiary door on the southwest side, and casement windows with original external shutters flank both doors. An important feature are the windows which retain the original glass from 1815 (perhaps from 1797) that is because they have been protected by wooden shutters.A path of Charlwood stone leads to the entrance.
Inside, two vestries occupy the northeast side of the building, one of which retains an original fireplace. Other early-19th-century fittings include the octagonal pulpit, box pews and a table. The internal floor area is 1,354 squarefeet (125.8 sq m approx.), and the Chapel occupies a 0.17-acre (0.069 ha) approx. plot of land that includes a graveyard.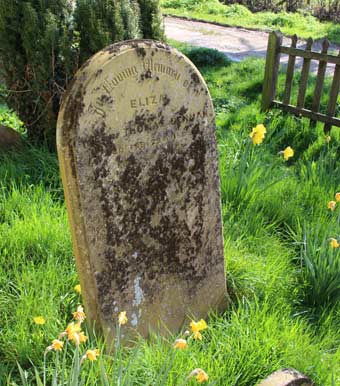 HERITAGE
The Chapel was listed at Grade II* by English Heritage on 7 April 1983.
Such buildings are defined as 'particularly important [and] of more than special interest'. As of February 2001, it was one of 44 Grade II* listed buildings and 968 listed buildings of all grades in the district of Mole Valley, the local government district in which Charlwood is situated. Only 5.5 per cent of England's 375,000 listed buildings have Grade II* status, the second highest on the three-grade scale.
English Heritage added the building to its Heritage at Risk Register in 2012 as a Priority A project. It described the Chapel's condition as 'poor' and 'in need of repair', and noted that its long-term future is uncertain.
Work undertaken during 2017 - 2018 has included repairing broken roof trusses, installing a new oak beam around the base of the Chapel, installing a small modern kitchen, and a new disabled toilet. A new floor has been laid and the roof slates replaced. Some of the pews (not as historic as other parts of the Chapel) have been removed to make space for school activities. A range of small storage sheds has been erected out of sight at the back of the Chapel, and a new fence and signboard, intruder and fire alarms and CCTV.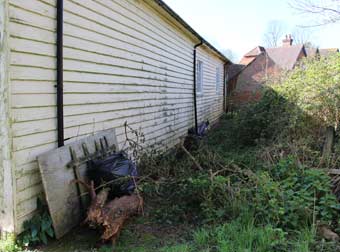 With thanks to Horsham Museum for use of the carting images