St Nicholas Church, Charlwood congregation hold service at Providence Chapel - June 2019
Due to building works at St Nicholas Church in early June 2019 the congregation relocated to the Chapel to hold thei rregular Sunday morning service.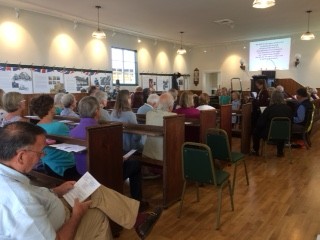 Chapel 200th Birthday Celebration
9th September 2016
An unusual birthday tea party, attended by nearly 100 people, was held at Providence Chapel, Charlwood, on Friday 9 September 2016 to celebrate the 200th anniversary of the day that the Chapel was opened.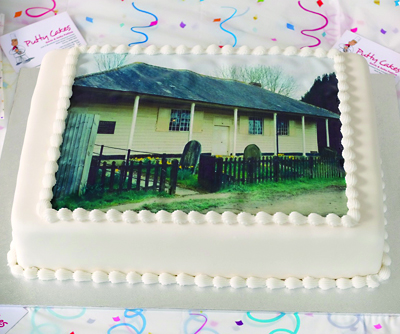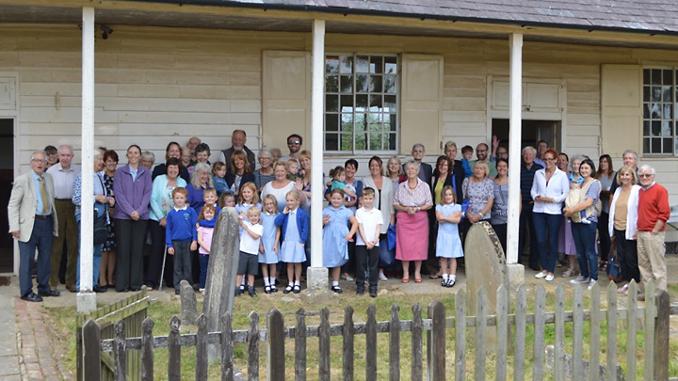 Brendon Sewill, chairman of the trust which recently purchased the Chapel, explained: 'when the Chapel ceased to be used we bought it for £1, and our aim is to repair and restore it, and we have had strong support from many organisations including the Heritage Lottery Fund, Surrey County Council, The Surrey Historic Buildings Trust, and Gatwick Airport.
Children from nearby Charlwood School attended the tea party and Vicky Lanham, Head Teacher, said: 'We are enthusiastic about this project, and are hoping to use the building as an extension of our premises, for special studies and for meetings.'
The Rev. Jim Cottington gave a short address on the importance of the Chapel in the religious life of the village during the past 200 years.
A birthday cake featuring an edible picture of the Chapel was kindly donated by the Charlwood firm of Putty Cakes.
Planning permission & listed building consent granted
Planning Permission & Listed Building Consent have been granted for - "Refurbishment and repair of the Chapel to facilitate its use for community purposes. Work to include new rear door and w.c. and erection of detached storage building to rear." - subject to detailed conditions.
The Eighteenth
Day of June
A musical review to mark the 200th anniversary of The Battle of Waterloo
Written by Colin Gates and directed by Cathy Barclay, the show recalled memories and anecdotes of life in Charlwood during the Napoleonic Wars. The production was brought to vivid life by local actors, singers and musicians performing songs and music of the times accompanied on concertina, accordian, guitar, autoharp and mandolin.
The beautiful and historic Providence Chapel is now in the care of the village and, it is hoped, after restoration itwill be put into community use. All proceeds of the sell out, two night concert went towards the restoration fund.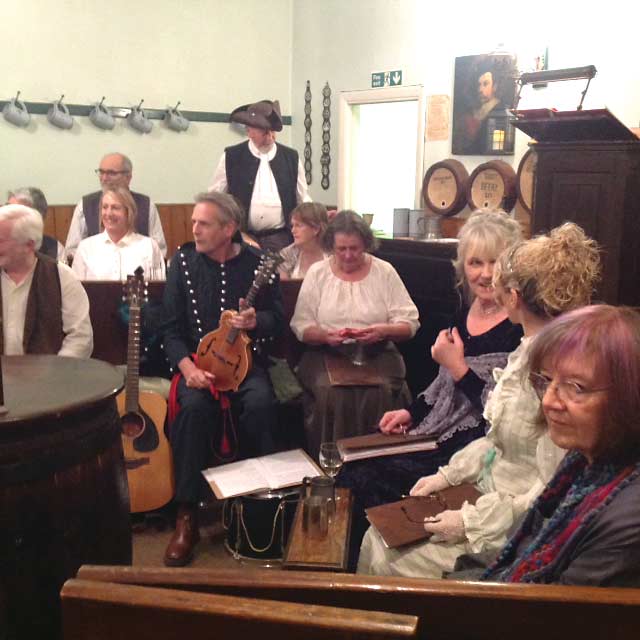 A great evening was had by all !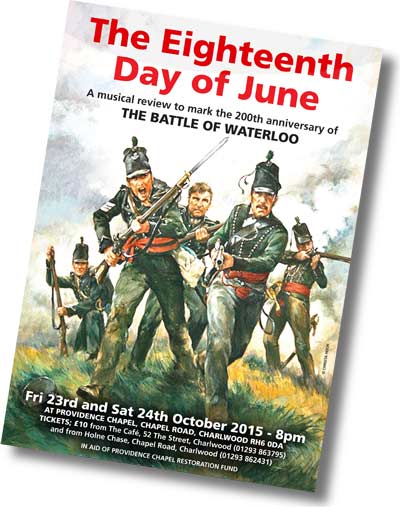 23rd January 2015 – Heritage Lottery Fund provide seedbed funding to assess potential for the Chapel renovation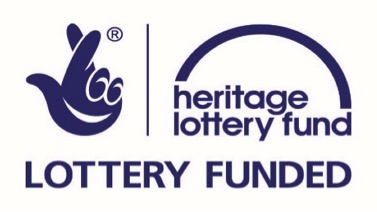 20th March 2013 – Purchase of the Chapel for £1 by the Trustees
2012 – The Chapel ceases to be regularly used for non-conformist worship and is put up for sale