The Chapel is available for hiring - see details below.
Please note that the pulpit and box pews shown on the photo below are fixtures of the Chapel and will remain in-situ during any hiring event. However, the exhibition items and 'characters' can be removed. The remaining pews can be moved to the sides of the Chapel to make a large open space and/or seating is available for theatre or lecture style events. The vestry is also available separately for committee-style meetings for up to 8 persons.
Events at the Chapel must end by 22:30 hours in deference to our neighbours.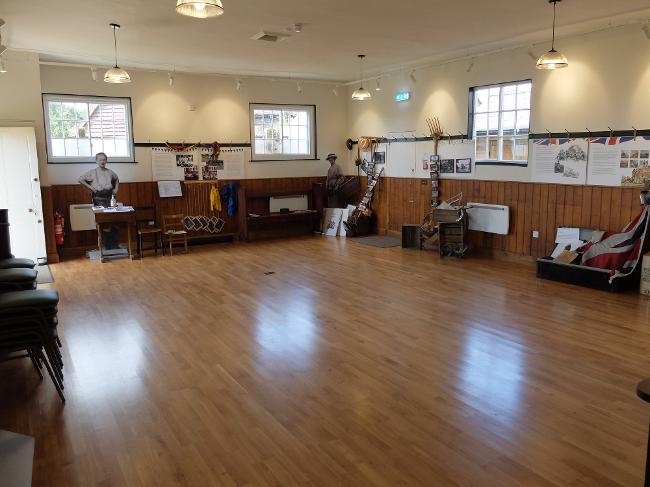 View from vestry toward secondary entrance door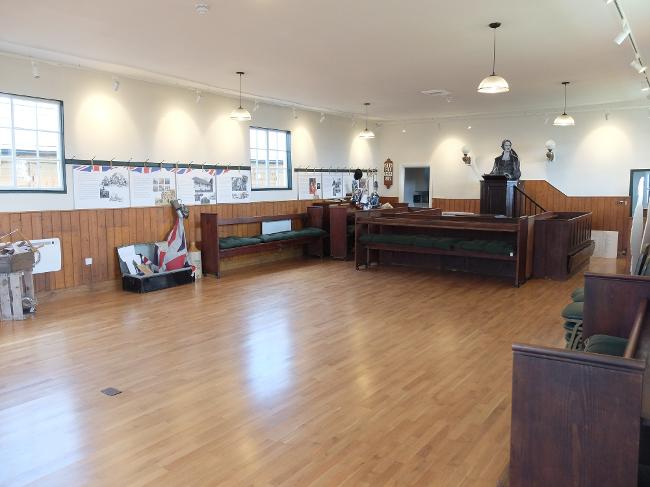 View toward pulpit and box pews
A floor plan appears below
RELIGIOUS SERVICES OR BURIALS
The Trustees would be pleased to see the Chapel used for occasional religious services.
The Chapel graveyard can be made available for burials or the burial of ashes. A modest charge may be made in either case to help with running costs including insurance. Please contact the Trust Secretary - see Contact The Trust page.
The chapel is not currently licensed for weddings but is available for wedding receptions or funerals.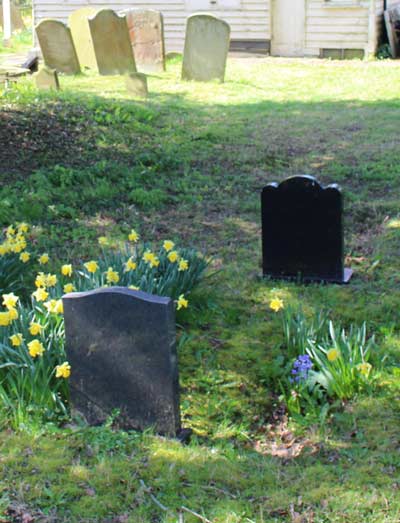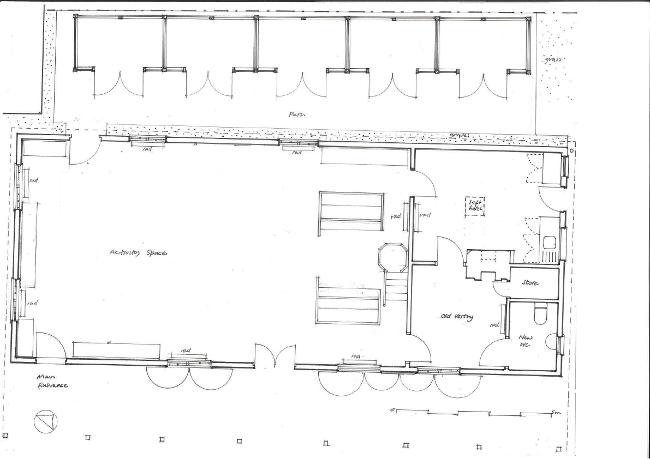 The Chapel measures 6.75m (22 ft) wide by 12m (39ft 3in) long approx, plus the kitchen & "vestry".

The Chapel can seat some 60 maximum in theatre style seating, or 140 standing with no seating for a 'reception' style event.
Following renovation the Chapel kitchen includes an electric induction cooker/hob, microwave and fridge (small freezer compartment), dishwasher and sink plus a range of work surfaces and cupboards. Some crockery is available for use for coffees/teas etc.
The chapel is equipped with efficient electric heaters. These can be switched on (remotely) in advance. Projector and screen available for a small charge. Free wifi.
Accessibility – the Chapel is on ground floor level and can be accessed by wheelchair. The Chapel is equipped with a disabled WC and has a baby-changing facility.
CHARGES -
Contact – Helen McKenna, Honorary Secretary
Email: providencesecretary@hotmail.com
Phone: 07806 564556 (10am to 5pm only)
CHARGES -
Initial one off hire of chapel, for up to 3 hours £50
Regular hires of the chapel, for up to 3 hours £25
Use of projector and screen £10
Use of school play area for parking £10
Lock-up sheds available for hire by regular users of the chapel, separate rates apply.
Deposit payable in advance for ANY hire £50
PAYMENT -
Payment should be made in advance to Helen McKenna (details above)
Bank transfers are preferred and details are available from Helen, cheques should be made payable to Providence Chapel Charlwood Trust.
Hiring documentation
Please see below - Standard Terms & Conditions PLUS Booking Form/Hiring Agreement - please download and print Hiring Agreement and return to Secretary - see Contact the Trust page for details